You might think there are only so many ways to film cornfields, but there are hundreds of movies with corn fields in them, and they all have different styles and plots. Some have scary monsters and creepy villains, others have terrifying forces of nature, but all of them have one thing in common: cornfields! So, grab a big bowl of popcorn and settle down for quality time with these five films featuring fascinating cornfields. From downright frightening to totally heartwarming, there's something for everyone on this list.
1. The Ultimate Cult Classic, Children of the Corn
  Children of the Corn is a 1984 horror film directed by Fritz Kiersch, based on a short story by Stephen King. It tells the story of two young adults stranded in a small Nebraska town where all of the inhabitants are children who have murdered their parents. Any post about scary movies with cornfields would be incomplete without this one! One of the most infamous horror movies with cornfields, Children of the Corn has become a cult classic you can't help but love, even if you're not into scary movies. Fun fact: the sequel was filmed at a cornfield here in North Carolina and other locations in the Triad towns of Liberty and Ramseur!
2. Stephen Spielberg's E.T., One of the Most-Watched Movies with Cornfields
This fan-favorite 1982 movie follows Elliott, a young boy who befriends an alien. The two form an unbreakable bond, but when their friendship comes under threat from government forces, it's up to Elliott and his friends to save their new friend from certain death. E.T. is a masterpiece because it's such a great story and has some amazing cinematography, especially since it was shot in 1982! And yes, the cornfield behind Elliot's house is pretty stunning too.
3. A 1990s Natural Disaster Classic, Twister
This one may seem a little out of left field until you remember the twist at the end (pun intended)! Twister is a 1996 film about teams of scientists chasing tornadoes. In the end, a cornfield takes center stage as some main characters speed through it to outrun one massive tornado.
Do You Love Movies with Corn Fields? Then You'll Love Kersey Valley's Maize Adventure!
Plan the Ultimate Fall Date at Kersey Valley!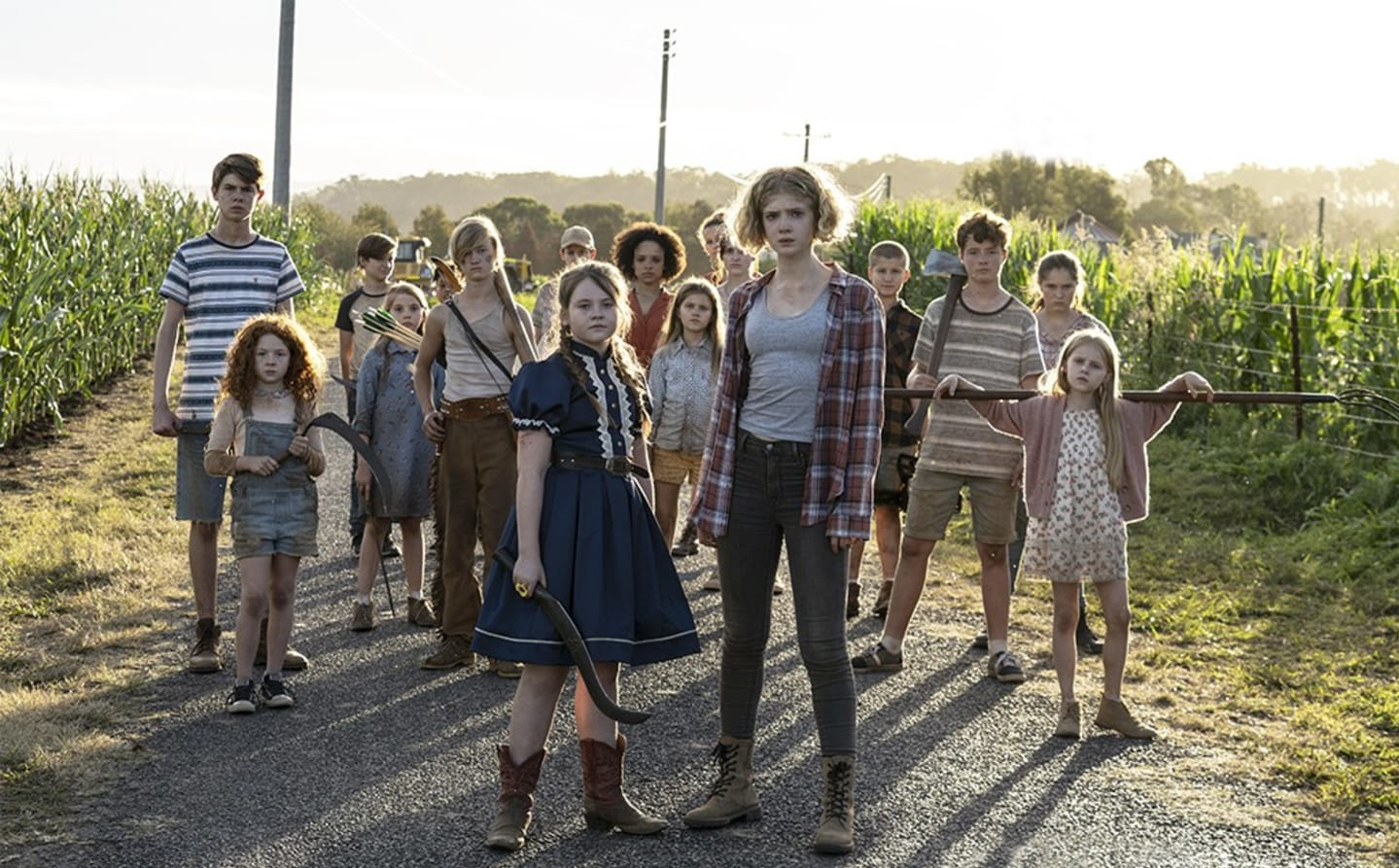 Children of the Corn
4. One of the Creepiest Movies About Cornfields, Signs
Released in 2002, Signs was M. Night Shyamalan's fifth movie. The sci-fi thriller stars Mel Gibson, Joaquin Phoenix, and Rory Culkin as a family who must deal with an alien invasion after their youngest son (Culkin) finds a crop circle in the cornfield behind their house. Warning: Don't watch this one alone! It's spooky and you are on the edge of your seat from the first scene to the last.
5. One of the Most Heartwarming Movies About Cornfields, Field of Dreams
 Field of Dreams is one of those movies that takes you back to your childhood and reminds you how much fun it was to play outside with your friends. It's not just baseball that comes to life in this 1989 classic, but a whole community. The movie is set in Iowa, where farmer Ray Kinsella hears a voice telling him to build a baseball field on his land. He does, and so begins a beautiful tale about the power of dreams, family, and community.
Become the Star of Your Very Own Cornfield Movie!
Cornfields are as mysterious as they are beautiful and serene, which makes them the perfect backdrop for filming. In fact, there are so many movies with cornfields in them we couldn't possibly list them all here! So, which one is your favorite? Please share yours with us in the comments below.
Want to experience the thrills and beauty of a cornfield for yourself? Then, visit Kersey Valley's Maize Adventure!
Skip the Line! Click here for more information & book your advance Maize Adventure tickets!
And while you're here, be sure to check out our many other family adventures—or start planning your next visit now!